Lost and Found Ministries
As we come to the close of 2019 and reflect on what the Lord has done this year, we are in awe of His goodness and grace towards us.  What an amazing year of learning and growth Lost and Found Ministries has experienced.
For those that don't know, our ministry focuses on the "Lost".  We help those who have gone astray or missed the way.  They may have destruction in their soul from their own choices or at the hands of someone else and are desperate for change.  We equip them to stand on a solid foundation of truth and teach them to walk out their freedom daily in the midst of the healing process.
We began the year with our first Boot camp: Winning the Battle for Your Soul at North Palm Church. It was the first time we opened it up to the community and we were able to offer a second one in August. We had a great turnout this year!
It has been a privilege to journey alongside these women as their hearts awakened and their eyes were opened to the lies that had taken root in their heart. As the pain was uncovered, they were able to grieve and step into a new place of freedom and understanding.  The treasures that had been hidden or buried in the darkness surfaced within them and a renewed hope came alive in their heart.  A knowing that they can be different and their soul can truly be whole!
Testimonies from 3 Boot camp Attendees:
During Boot camp, it has been a time to disconnect from everything and let God deal with deep issues in my heart!
I discovered me! I realized there were issues I still needed to deal with in me!
It was a safe place to encounter the love of God on a different level.  It has brought healing to my heart, soul and spirit.
Our goal for 2020 is to complete and publish the "Boot camp" curriculum by June so that we can make it available on a larger scale. We plan to do 2 Boot camp sessions next year and add one-day workshops in between to supplement what has been taught in Boot camp! Please remember us in prayer as we continue to move forward as God leads us in the coming year!
Lost and Found Ministries 6th Anniversary
Lost and Found Ministries Leadership Retreat, Fall 2019
Apostolic Life Ministries
Blessings everyone!  As apostles and pastors for Apostolic Life Ministries, we are so grateful for the opportunity of sharing what the Lord is doing in this ministry.
Apostolic Life Ministries was birthed on 20 May 2018.  It wasn't until several weeks later that we discovered that this was also the day of Pentecost here in the United Kingdom.  As Pentecost is recognized as the birth of the church, we believe that the birth of this ministry was not by coincidence – but God-incidence!
Even though our ministry is small we do not despise our small beginnings.  At this time, we currently hold two weekly Discipleship House Group (DHG) sessions in our home on a Wednesday and Thursday from 7-9PM.  During these sessions our attendees are learning about their spiritual gifts, five-fold ascension gifts, the 7 Mountains of Cultural Influence, and so much more.
Members of our DHG's have also received the pleasure of learning and practicing street power evangelism, and the results are many within our neighboring towns and cities have been healed.  We have also provided deliverance training within our home to members of our DHG's, and to date this ministry has had the pleasure of delivering many within our communities who have come for help from the demonic.
In a recent meeting with other community church leaders, another leader voiced how Apostolic Life Ministries has already earned a reputation in the community for healing the sick and casting out devils.  Amen!  We have also been called upon by other ministries to provide training on healing and power evangelism in the New Year.
At this time, every member that attends one of our DHG's is undergoing training as outlined in The Kingdom Come Blueprint, beginning with The Encounter.  This training is a requirement for anyone in this ministry, both new and experienced in the gospel, and for those under consideration for possible leadership.
Please keep us and Apostolic Life Ministries in your prayers as the Lord is doing a new and wonderful thing here in North Yorkshire, England.  It is our sincere desire that this ministry trains and equips kings and priests for the work of ministry, take back territories the enemy has stolen, place believers at the top of the 7 Mountains of Cultural Influence, and to bring revival to this region.
Praise the Lord!

Jimmy & Susan Capel
Apostles for Apostolic Life Ministries
Kiril and Angelina Istatkov Ministries

In September during the hurricane Dorian, without planning or previous arrangements we went to Tennessee. First we arrived in Sevierville, then, Knoxville and few other places.  We had an opportunity to minister at the Wyndham resorts to the staff and guests. We ministered under the power of the Holy Spirit with prophetic words, deliverance and healing! God moved so powerfully, like in a church service! Praise the Lord!  Many of the people were not church people but they were so touched and blessed by the ministry! So many were interested and bought our book as well! We want to give praise to the Lord that for this one year since we published the book we have given away or sold 1000 copies. (without Amazon or other online sites) It is such favor and a privilege to share our book with so many of God's children! Praise the Lord!
On our way back from Tennessee we stopped in Fayetteville, GA. We were invited to visit and minister at the church of Mark and Kim Pothier! God moved powerfully! The fire Revival came over the church that Sunday!
In October we were invited again to minister at All Saints Anglican Church on Pawley's Island! God visited His people with power and anointing! We have so many testimonies from the ministry time there as well!
On December 23rd we will celebrate our 25th wedding anniversary! We will visit Orlando, Fl. Pastor Paula White and the leadership invited us to minister to them and the church! Praise the Lord! We also have arrangements with Natasha Hinn (Benny Hinn's daughter), Michael and Jessica Koulianos ( Jesus Image) to meet and fellowship!
We are very excited that we are able to minister to our North Palm Family on Tuesday's and Thursday's in the morning at the Chapel or when people will schedule for individual prayer on Sunday and other services! We also enjoy ministering in many churches in Charleston, SC. Praise the Lord! We are thankful for your prayers, love and support!
Much love from us,
Kiril and Angelina Istatkov
https://www.facebook.com/kiril.istatkov.1/posts/2660677360713289
David McDonald Ministries
The ministry trip to Australia was very productive.  I conducted several major conferences in Australia and with HIM.  I also lead various meetings covering the apostolic, prophetic and generational leadership.  Over this time of ministry, I also had many first-time salvations, which was a major blessing to see. More and more young people are getting saved all over the nation.
The Australian churches that I  visited are leaning into revival like never before.  The nation is in a critical drought, farmers are committing suicide and hundreds of families have left the land they had farmed for generations. However,  in the midst of this difficult time, there is a huge emphasis on prayer and worship in the churches I visited.  I believe the church will see and experience revival in Australia soon.  Let's keep Australia in our prayers.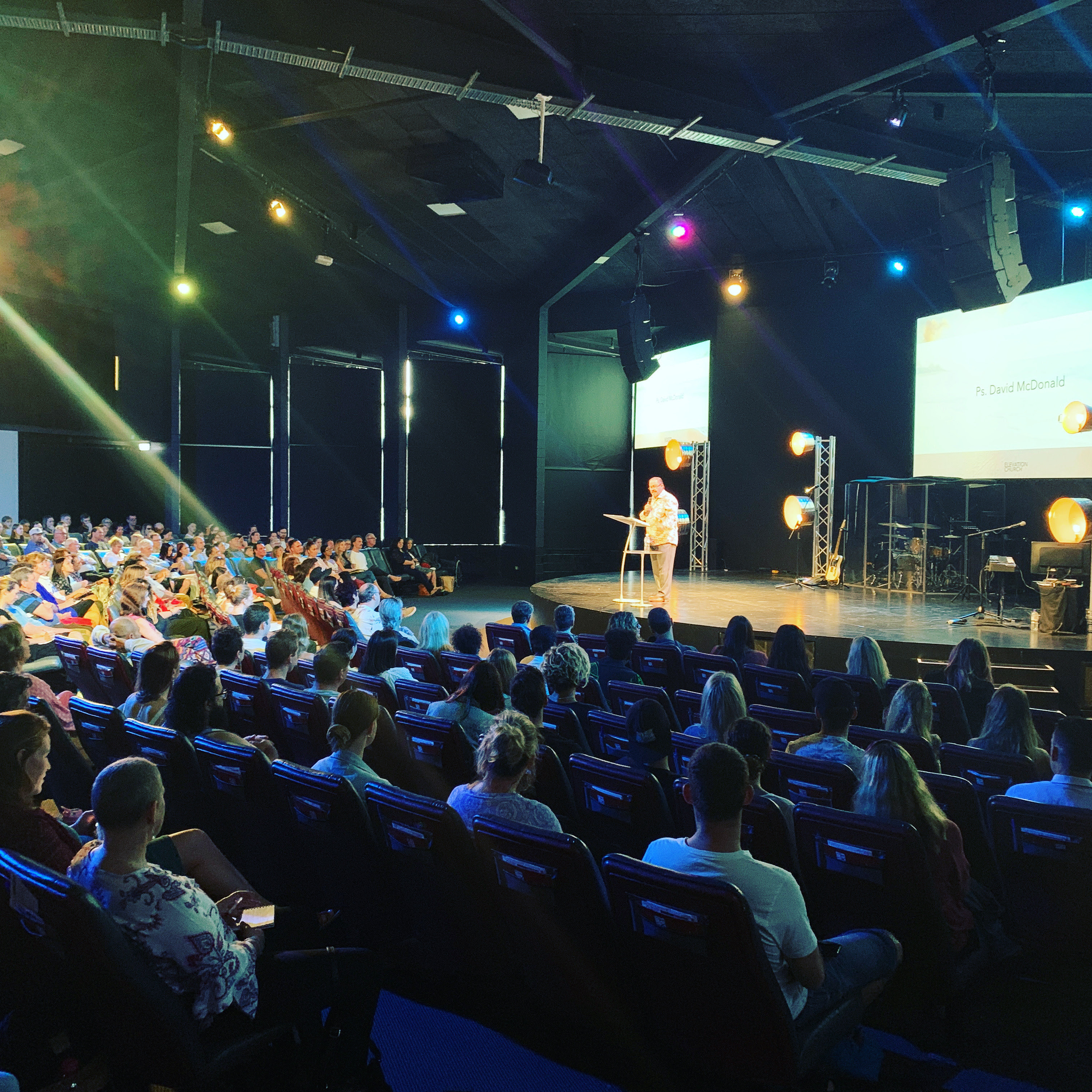 Many blessings
David McDonald