"Your 

Kingdom

 come Your will be done, on earth as it is in heaven."
Matthew 6:10
Uplift Ministries, 
the
 prophetic ministry of North Palm, invites you to attend this most wonderful journey at Charles Towne Landing in Hearing God's Voice.  We will have a full day of fun and adventure with workshops and outdoor excursions of discovery through out 
the
 park. To make your reservation contact Angela Henderson at 
angelahenderon@upliftsc.com
.  Remember, it's a good time to be you!
http://www.upliftsc.com/journeys/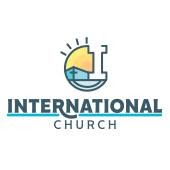 Greetings from International Church to all our brothers and sisters in the Body of Christ in Charleston. It is with joyful hearts we report the favor and the blessings of God we have been receiving as a church. God is adding to our church and restoring  all that the canker worm had sought to destroy. We recently completed a weekend Encounter where we saw one saved, nine received deliverance and five received the baptism of the Holy Spirit. Even greater still there has been a genuine witness of the presence of God in our worship services. For this we are most grateful.
The Lord has shown us that our church was set in array against the army of the enemy. Above us was a dome like structure. As we waited to engage the enemy the dome began to crack. As the crack turned into a fissure, a shaft of Light shot down from the dome and shone upon us. Then we went into battle. This light was the empowerment of the Holy Spirit. The battle was over physical healing. Our leadership is currently studying Bill Johnson and Randy Clark's book "The Essential Guide to Healing" and we are praying and pressing into Divine Healing as provided for ALL in the atonement of Christ. We thank God for the reports from Seacoast Church regarding this but we believe there is an expanded work that God desires to do in this arena. Join with us in this prayer effort.
God continues to do great things through our missions efforts. This past summer in the Kuna Yala islands in one week we saw @ 400 souls saved, miraculous healings and people filled with the Spirit. This past year the Lord spoke a powerful prophetic word about raising up an Apostolic training center on the islands and the local apostle there, Edmund Navas, has begun to reinforce the work. There is a great need for financing of this project but by the grace of God we are believing that the Lord will enable us to reach an entire people group for His Name ( Psalm 2:8 ). We have been laboring in this field for over a decade now. Again we ask for your prayers and support. We believe we are to expand our missions footprint in the coming days and continue to do local missions as well.
Giving God all of the Glory and Honor,
Pastor Stafford
https://www.internationalchurchsc.com/
Look at What's Happening through David McDonald Ministries!
Dear Friends and Partners,
David McDonald Ministries has been in Australia over February and March this year and what a powerful time it has been witnessing the spark of revival in this nation! We had the opportunity to connect and share with many churches across Australia and even into the lives of over 100 CEO's and key business leaders. What a way to bring in 2019!
We have been so blessed by what God is doing and are overjoyed to share with you testimonies of God's faithfulness from some of our brothers and sisters we met while travelling and ministering in Australia.
Jim – "I feel like I have myself back where I have been lost for so long.  I feel like I know what my role is in this family and my calling with God.  I am excited and happy again, hopeful for 

the

 future.  I feel free like I've been in chains and now I can breathe, stand and walk again as 

the

 person God has made me.  I love my wife and my family".

Angelique – "My life is new.  I received Jesus as my Lord and Saviour.  Everything in my life is different and has continued to change."

Pete – There was a call for people in need of healing for ear or hearing problems. Pete stayed seated and didn't go up for prayer but has since realised, over the past 3 weeks, after Apostle David's prayer that he has full hearing in both his ears!

Lorna – Delivered from mental confusion and depression for over 20 years.   Has taken medication for 20 years and felt tormented daily.   After prayer and ministry from Apostle David:  "I have never had such peace in my brain and in my heart and I am so grateful.  My son who was emotionally lost to me is back."

Orson – 12 months of deep depression, anxiety and heartbreak was lifted off and hope restored.  He feels like a different person.  His mother came to Apostle David to thank him for returning her beautiful sweet son to her.
Bec – Miracle Pregnancy! Last year Apostle David prayed for Bec after she was told she wouldn't be able to have any more children. She feels so happy and grateful – fullness of life.  Baby Evie born just as was prayed and hoped for.  Spontaneous contractions, waters broken in 

the

 carpark of 

the

 hospital where they were to be induced, followed by a textbook natural birth (2 previous births were Caesarean).  Husband has a whole new awe.  Baby is perfect.

Jason – Street guy received a radical healing and Jesus as Lord of his life.

Earl – Heavy pain over his eyes gone!  He was very overcome by the weighty presence of God following David's ministry and continued to move about in a daze into the evening.  Next day he could hear more clearly and see more clearly.

Jen – Received a powerful healing and reconnection with God. Her twin teenage girls received ministry that has softened their hearts and they now want to come back to church and believe in Jesus again. Marriage restored. "I have my husband back and he is the head of our household and all I believed he could be. We are feeling overwhelmingly blessed and favoured by God."
http://www.upliftsc.com/on-

the

-seven-mountains/arise-leadership-development/
Prophets are prophesying in 
the
 public schools. Unheard of?  Not in Charleston County, South Carolina.  We are not only believing for breakthrough on 
the
 Mountain of Education, but we are actively participating in making it happen.As a prophetic team, Uplift Ministries, takes a leadership development program into 
the
 middle and high schools.  
The
 program is designed as a personal journey and group adventure.  In it there are personal discoveries, team building, and leadership skills that are sharpened. 
The
 prophets can speak into each life and declare 
the
 purpose of God over 
the
 students.
The
 acceptance has been remarkable and 
the
 outcomes even greater.  Our goal is to enter 5 area schools this year of 2019.  Currently, we have accessed 4 with this five-week program.  As a result, 
the
 students find their significance and are amazed at their personal discoveries.  Through individual surveys, they have expressed their joy in 
the
 journey and appreciation for 
the
 experience.  
The
 teachers have found this adventure to be supportive in what they are trying to instill in their students.  As prophets, we have loved every minute of helping these young people discover what God was thinking when He thought of them.
Here's to taking the Kingdom by force one Mountain at a time, one person at a time by doing our part being who we are.  Some sow.  Some tend.  Some water.  Others reap.  Together we are doing great things.   It's a good time to be you!